GBE's founder, Russ has been providing design solutions for mechanical and plumbing systems in a variety of building types since graduating from the University of Pittsburgh (go Panthers!) with a B.S. in mechanical engineering. In 2017, he applied his wealth of experience gained from 25+ years to building a firm that delivers technical expertise with integrity and views each and every project as unique. He is a registered Professional Engineer in Pennsylvania and Maryland.
In his spare time, Russ, a father of three and soon of two stepsons, enjoys soccer, movies, video games, and although few and far between, quiet nights with fiancée Rusen.
As a graduate of Penn State with a B.S. in mechanical engineering, Eric may be Russ's rival at a football game, but not at GBE, where they've been partners since 2017. The partnership comes easily, having worked together at a previous company for nearly five years. Eric, who specializes in HVAC, plumbing, and fire protection design, is a registered Professional Engineer in seven states.
He is a member of ASHE, ASPE, AEE, and NCEES and as a LEED Accredited Professional is an advocate of building systems that conserve energy while enhancing comfort, operations, and maintenance. When he's not hard at work, the father of four puts his mechanical skills to use helping out one of his kids who is an avid drag racer, as well as being a marching band dad, a field hockey dad, and a devoted husband.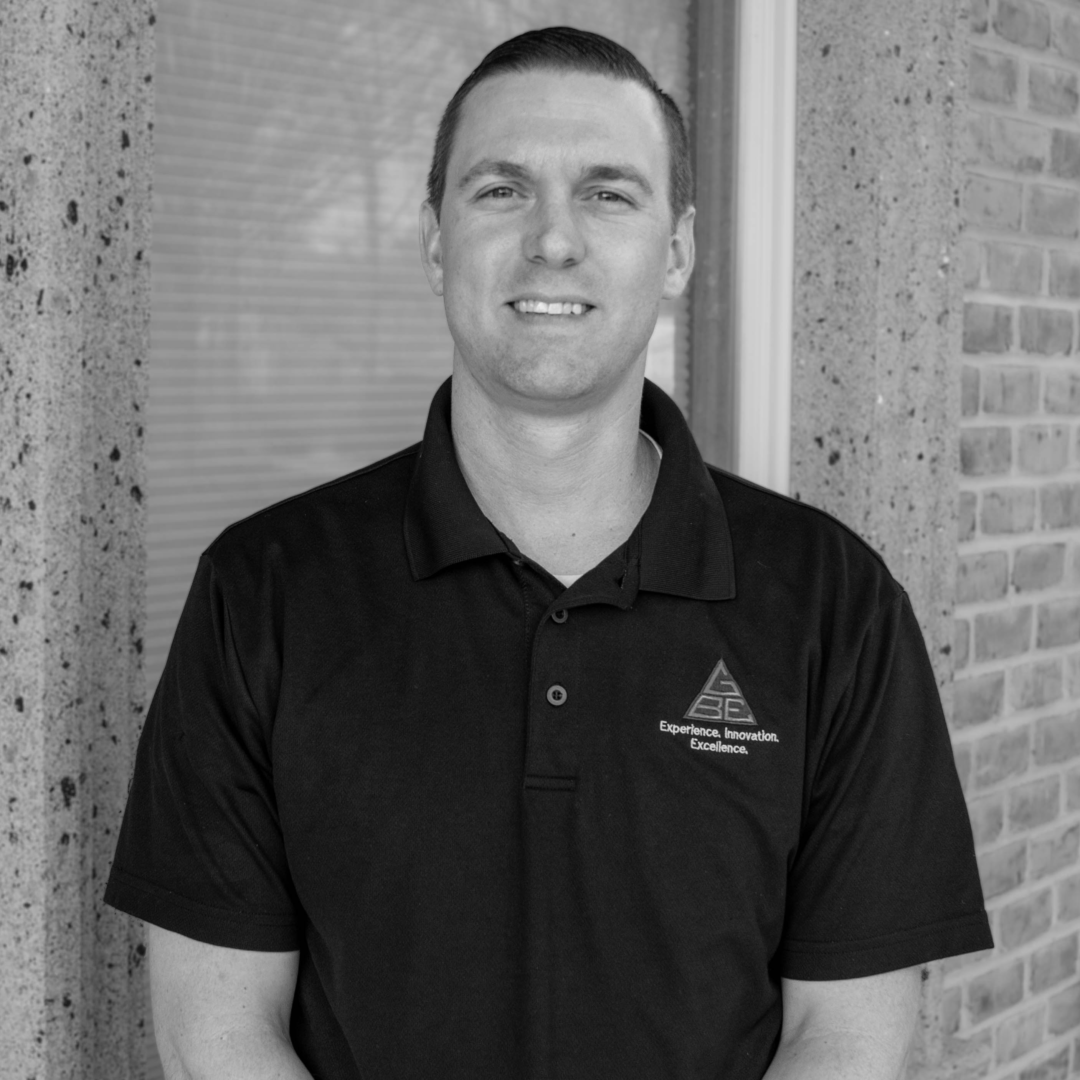 Jared Reeseman
Mechanical Engineer
Jared served in the Marine Corps from 2005 to 2009, and then went on to graduate from The University of Pittsburgh with a BS in Mechanical Engineering and Nuclear Engineering certificate. After graduating he worked as a Mechanical Engineer for six years and is a certified professional engineer in NC. He also is a member of ASHRAE.
In his free time, he enjoys spending time with his wife, daughter, and two dogs. They love to travel together and watch Penn State football. He also enjoys working out and competing in half ironman races.