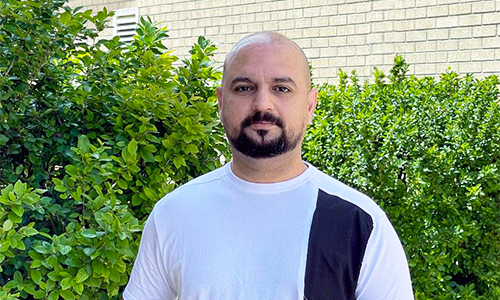 Ali Aljewari, EIT, LEED Green Associate, has joined our growing engineering staff as a mechanical designer with 15+ years of experience in HVAC, plumbing, and fire protection systems design. Born in Iraq, Ali moved to the U.S. in 2017 after serving as a mechanical engineer at Baghdad International Airport for eight years. Before coming to GBE, he worked with Stonebridge Companies as a maintenance engineer supervisor and with NORR as a mechanical engineering designer.
Ali will apply his experience with design, energy modeling, and energy compliance software tools to a variety of GBE's projects, where he will be responsible for existing condition assessments, heat transfer and plumbing calculations, conceptual and final design documentation, and construction administration.
In his free time, Ali favors active recreation, going to parks with family almost every weekend to play tennis, working out, swimming, or playing soccer and billiards.